The Upcoming Show
video projection, photo& installation, 2012
The Upcoming Show
video projection, photo& installation, 2012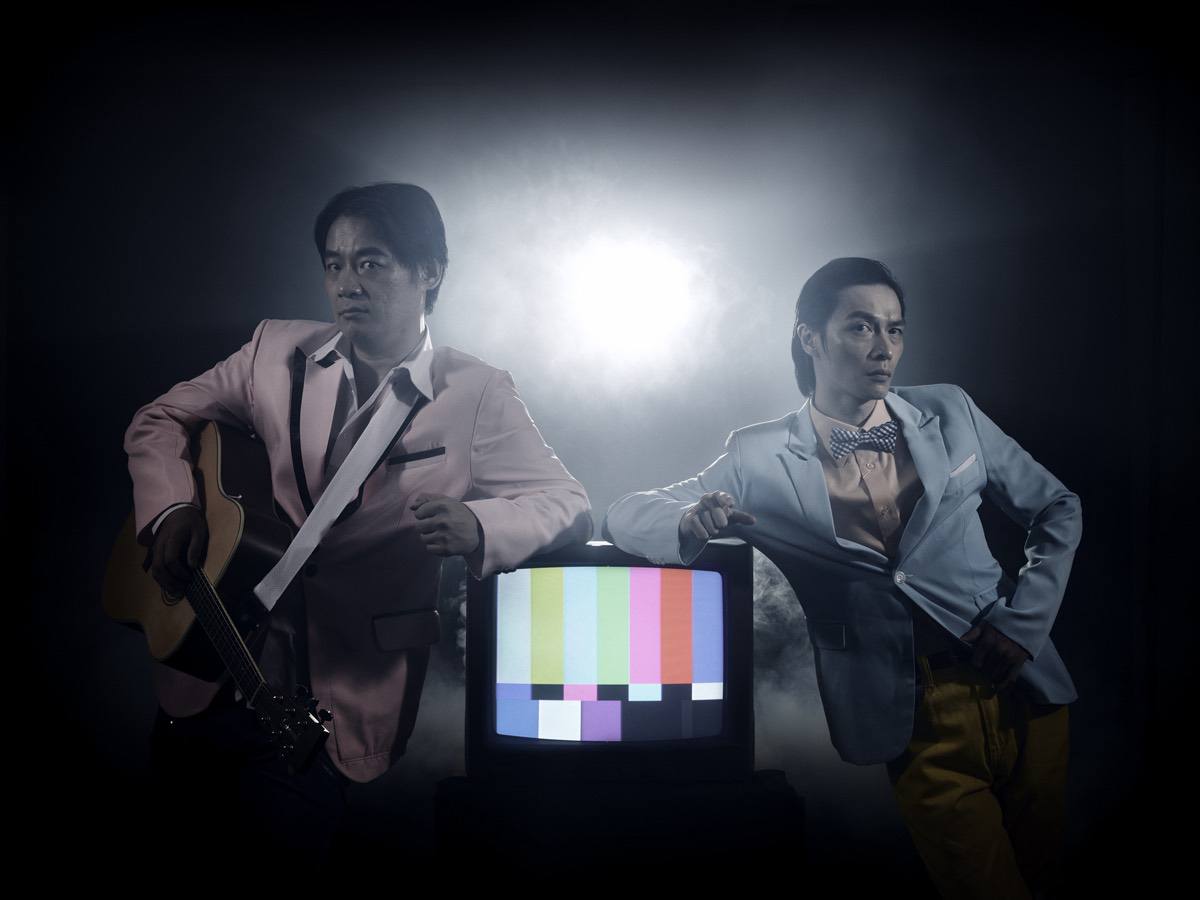 The Upcoming Show, cheering audiences are just about to leave
digital print, 100x 150cm, 2012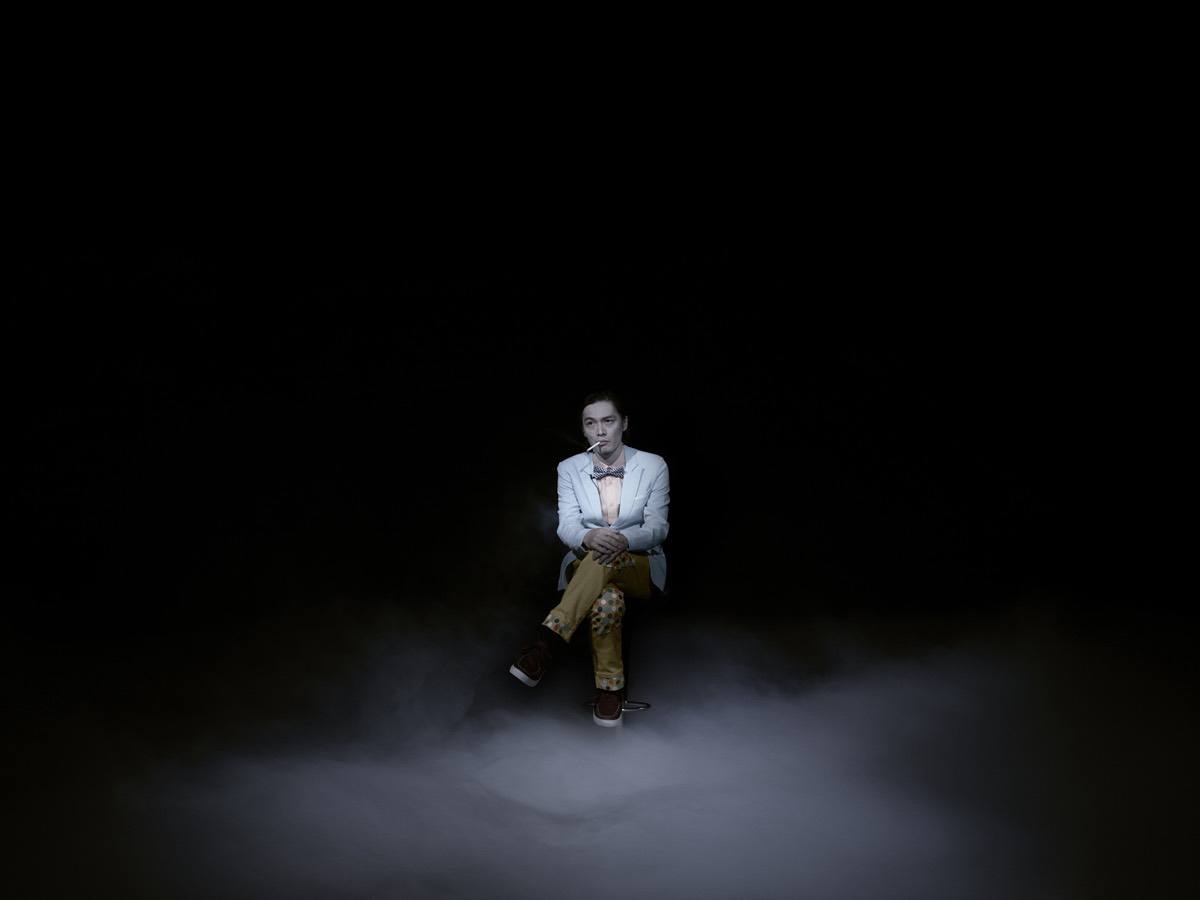 The Upcoming Show, a timeless wait in the middle of the nameless night in 1988
digital print, 100x 150cm, 2012
Videos, photos and installation, 2012
The Upcoming Show is the name of a special television program which presents the mysterious hours after midnight when television stations have stopped broadcasting. The show's guests are chosen from among characters seen on unpopular television channels.
Inspiration for the work comes from television images that I had almost forgotten, such as test patterns that appeared at the end of each broadcast day in the early era of television. Or images from low-budget programs, signals mixed with interference or encrypted broadcasts at the far end of the channel spectrum that came to Taiwan in the 1990s along with cable TV's explosion of choices. Images from these distant channels were often dull, on the fringe, or adult themed. I feel a common denominator in these television phenomena is the experience of waiting. Those images on the television screen forced me to wait, and I watched them in part due to curiosity but also out of boredom. Even though the screen was unchanging, I was willing to remain in front of the television set. In fact, I was glued to the television, never taking my eyes off the screen for fear I would miss the upcoming show. I was convinced something great might start at any minute, but great shows never did appear. Thinking back on my state of mind at the time, it now seems similar in effect to wandering empty city streets in the middle of the night, which is what I do today to fill the same psychological space. It is a peaceful, open, comfortable, and even breezy space, yet sometimes feels empty, dangerous or even terrifying. This is similar to intervals between shows—gaps in the continuity of time and space where one could pause to think and feel.
I have continued watching television, but today those test patterns no longer appear because visual information never stops regardless of where we are or the time of day. We need not follow any programming schedule, and the broadcasting day, which never ends, has been exploited to its logical limit, thus making the notion of an upcoming show seem old fashioned or even quaint. And now I cannot help but reminisce about the days when those intervals between programs still existed. Based on this, I created a special program that talks about the notion of the upcoming show. I want to summon back the tail end of the television broadcast day and the distant reaches of the cable channel spectrum for their unique affective states of boundlessness, loneliness and tranquility.